Published: Aug 24, 2022
Last Updated: Nov 30, 2023

Seward, Alaska is a beautiful and scenic destination just 130 miles south of Anchorage. It's home to Kenai Fjords National Park, which is known for its majestic waters, mountain views, and abundant marine wildlife.
You can get to Seward via cruise ship, car (2-3 hours from Anchorage), or train. If you just have a day to spend in Seward, a Kenai Fjords Tour is a must-do, but if you have more time, there is so much to explore. The best things to do in Seward are: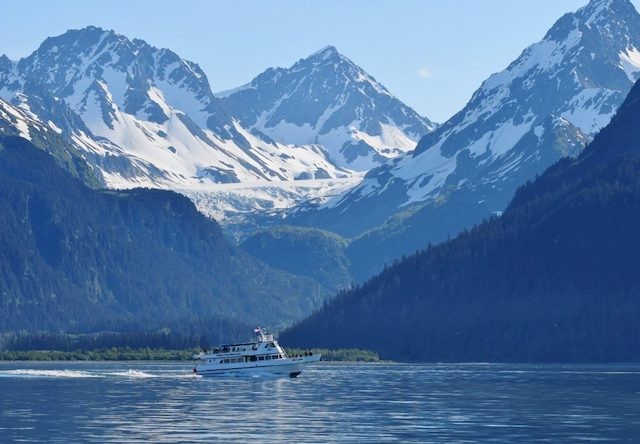 On a Kenai Fjords cruise, you'll explore the world of whales, wildlife, and glaciers. Depending on the length of the cruise you choose, you'll often begin in the protected waters of Resurrection Bay and then you may venture deeper into Kenai Fjords National Park to Aialik Bay, Holgate Glacier, Bear Glacier, or the Chiswell Islands. Your cruise operator will guide you to areas where wildlife has been spotted, and you may be able to see sea otters, Steller sea lions, porpoise, bald eagles, or mountain goats.
Here are 3 great options: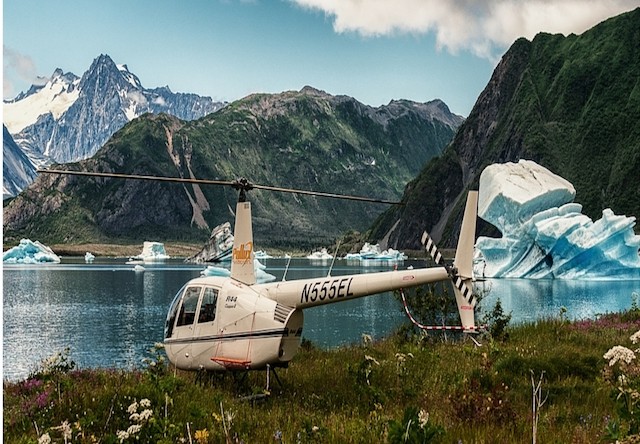 Seward is surrounded by majestic glaciers, and one of the best ways to access them is via helicopter. On your helicopter tour, you'll fly over Kenai Fjords National Park, Harding Icefield, or the Chugach National Forest, taking in epic views and seeing parts of Alaska you simply cannot access via road or ship. It's one thing to experience a glacier from sea-level, but there's nothing like flying over a glacier to truly understand and appreciate its scale.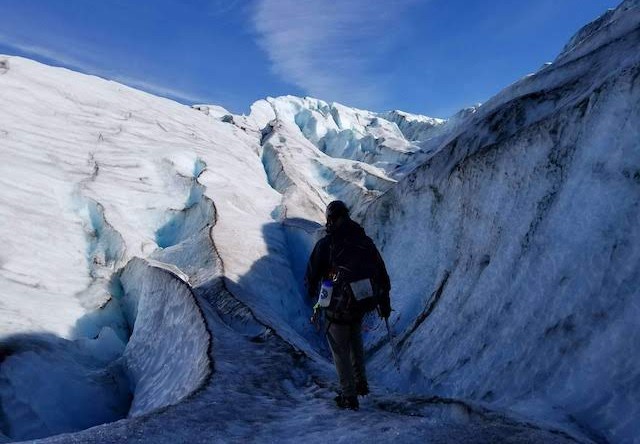 Just 10 minutes outside of Seward, Exit Glacier is the only part of Kenai Fjords National Park accessible by road, and it's also one of Alaska's most accessible glaciers. Once you get there, you can choose a short hike to different viewpoints of the glacier. If you want to actually get out onto the glacier, you can gear up (all equipment provided) and try the guided ice hike where you can experience the glacier crevasses, blue ice, and crackling ice.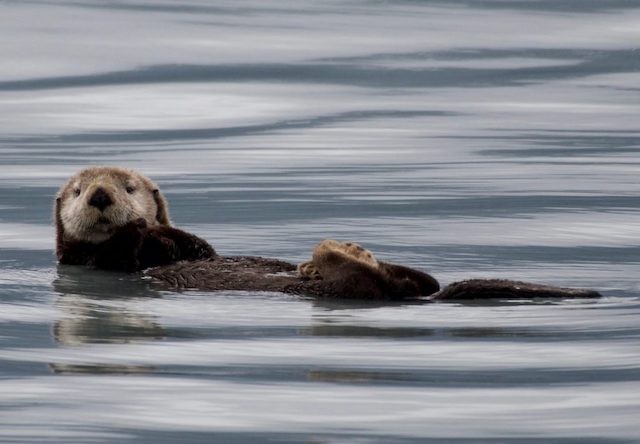 The Alaska SeaLife Center is Alaska's premier aquarium and marine animal rehabilitation center and has been featured on National Geographic's Alaska Animal Rescue. You can spend a few hours there at the "windows to the sea" watching Steller sea lions, puffins, salmon, and black oystercatcher. To get there In the summer months, use the free shuttle, which stops at all the cruise and rail terminals.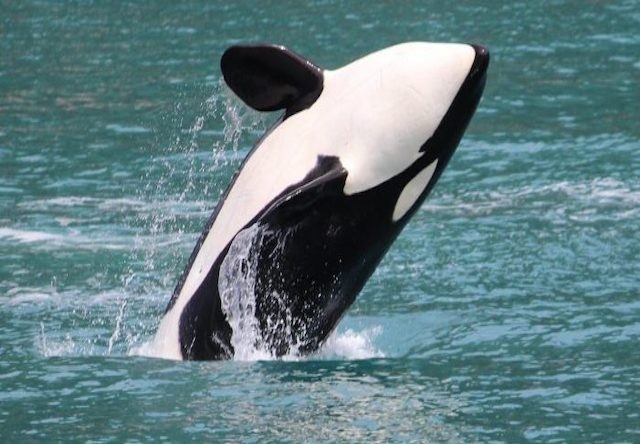 In the early cruise season, whales migrate through the waters of Resurrection Bay and the Gulf of Alaska, headed toward their summer feeding grounds in the Arctic. In March through May, you can watch for Gray Whales while learning about their social behaviors, attitudes, and feeding techniques from an experienced guide. Seward is known for attracting Orcas to its nutrient-rich water, and in May and June, you can go whale watching for Orcas. You'll often luck out and see other wildlife on your search, too, like porpoises, sea lions, and bald eagles.
Note that while whales are abundant in the early Spring and Summer and the tour operators are in constant communication with other vessels to follow whale locations and pods, seeing whales isn't guaranteed in Seward like it is in Juneau.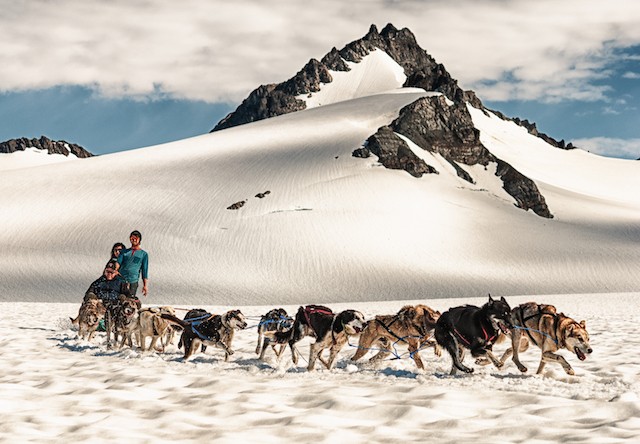 For a thrilling, once-in-a-lifetime experience, you can take a helicopter ride to Godwin Glacier, where you'll land for your dog sled ride. You'll get to meet (and play with and pet) the sweet and playful sled dogs. On the dog sledding ride, you can sit and relax or stand and mush. Then before you embark on your scenic helicopter ride back to Seward, you'll have the chance to meet and take photos with the camp puppies.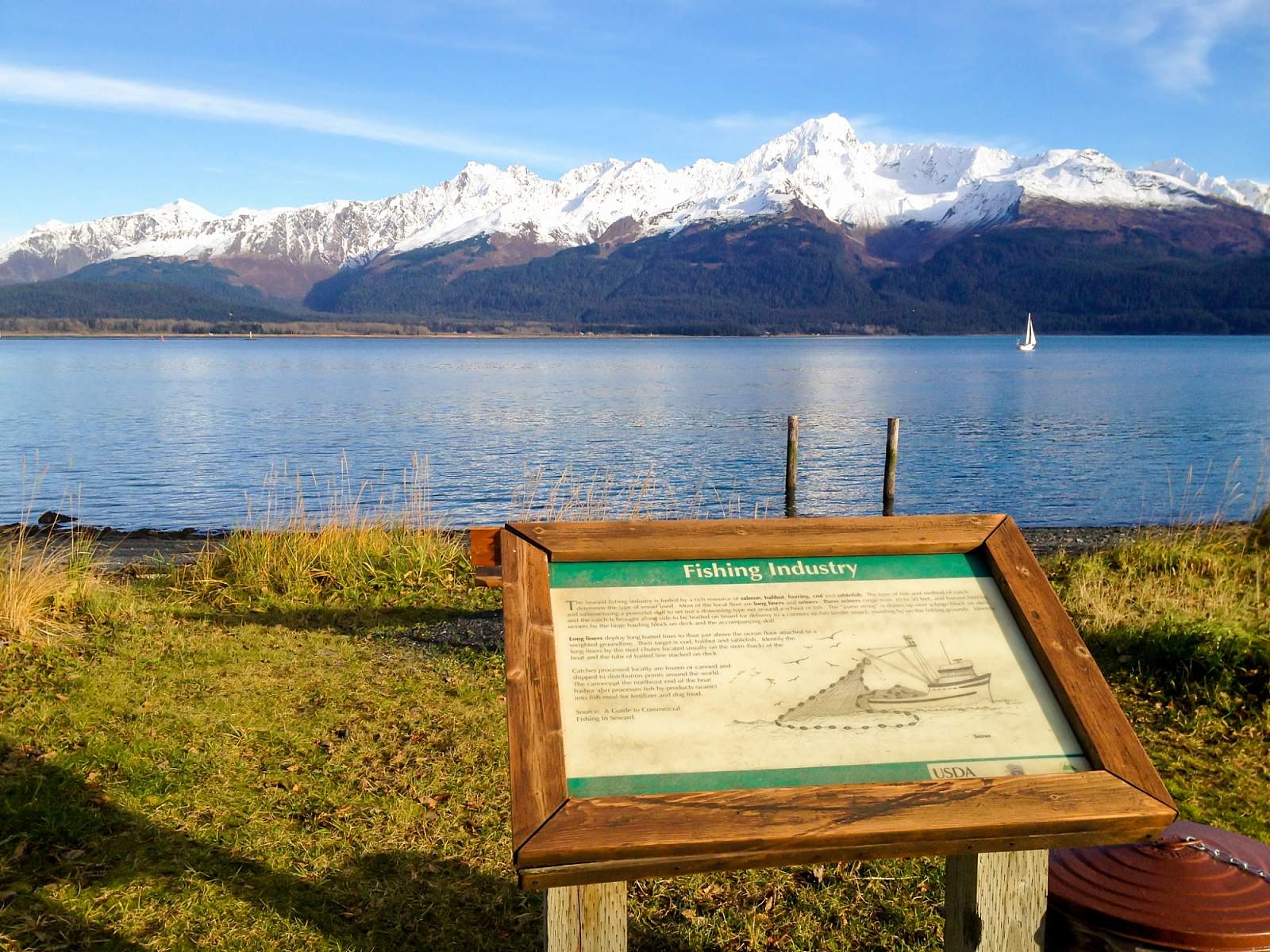 Seward is a cute, walkable town with downtown shops and restaurants that are ready for you to explore. When you're done, you can take in the quintessential Alaskan views and watch for wildlife from Waterfront Park, which extends 5 miles along Resurrection Bay.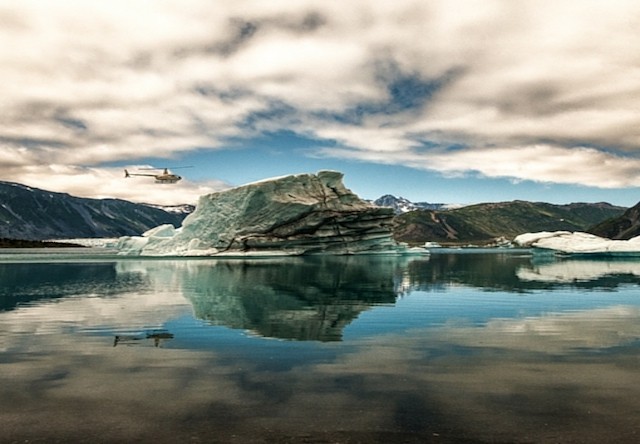 Bear Glacier is the largest glacier coming off Harding Icefield, built by the flow of two separate ice falls. You can't get close to the glacier due to its unpredictable nature and rock debris, so flying over it via helicopter is the perfect way to appreciate its grand size and unique beauty.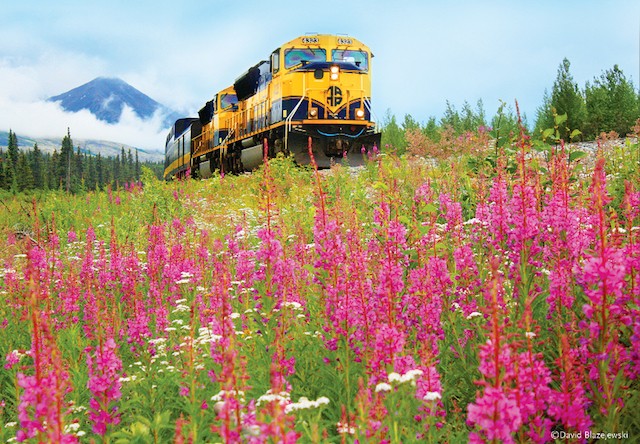 The Coastal Classic route on the Alaska Railroad, from Anchorage to Seward, is considered by many to be the most scenic. If you're visiting Seward from Anchorage, the 5-hour train ride will take you through Alaska's backcountry, through the forest and past snow-capped peaks. It's a beautiful and relaxing way to travel. And because Seward is so walkable, you won't need a car once you arrive.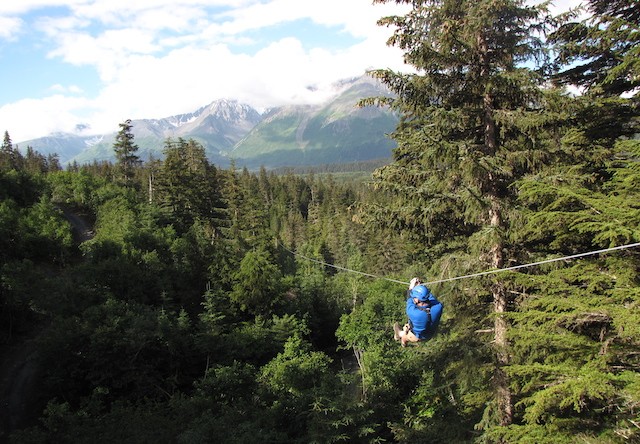 If you want a fun and exciting adventure for your family, the zipline is perfect. The Seward zipline experience has 8 ziplines, 3 sky-high suspension bridges, and 2 rappels. You'll get a birds eye view of Seward's natural beauty.
To find more, check out all of our Seward tours. To plan more of your journey, read our picks for the best things to do in Juneau, Skagway, Ketchikan, Denali, Icy Strait, Anchorage, and Sitka.
FAQ
What are the best tours in Seward?
The best Seward tours are:
What's the best way to get to Seward?
You can get to Seward via cruise ship or from Anchorage via the Coastal Classic Train or via a Scenic Bus Tour that includes Turnagain Arm and Girdwood.
What are the top sights in Seward?
The top sights in Seward are Resurrection Bay and Kenai Fjords National Park. In May and June, Orca Watching is very popular.