Juneau is the capital of Alaska and is a favorite destination for tourists. It's no surprise - the city has a lot to offer: from stunning glaciers to thrilling outdoor adventures, a rich cultural scene, and some of the best opportunities for whale watching in the state.
It's also a unique capital city, in that it can't be accessed via road. (Honolulu is the only other capital city like this.) Instead, people arrive in Juneau via boat or air. Juneau's lush surroundings —Tongass National Forest, the Juneau Icefield, and the waters of the surrounding channels — provide ample opportunity to view wildlife, enjoy an adventure, and have an unforgettable Alaskan experience.
Read on for our picks for the best things to do in Juneau, Alaska:
Highlights: Mendenhall Glacier Visitor Center, Nugget Falls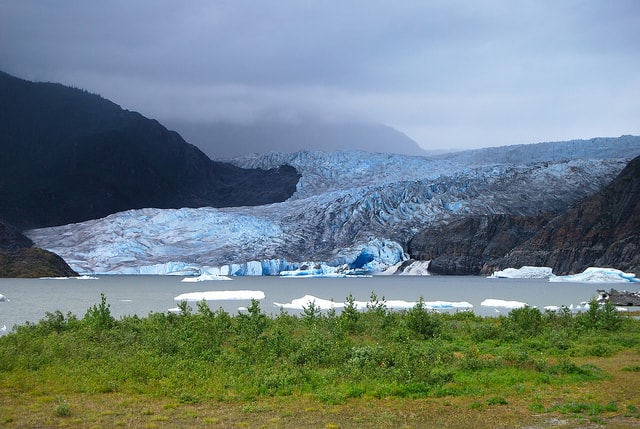 The Mendenhall Glacier stretches 13 miles, and features vivid blue ice, mountain views, and abundant wildlife.
The Mendenhall Glacier has something for everyone. At the Mendenhall Glacier Visitor Center, where you can learn about the history and landscape. From there, it's a short walk (about 0.15 miles) along an accessible, paved trail to a beautiful photo point, where you can enjoy a great view of the glacier.
From there, you can enjoy a 2 mile gentle walk along a well-maintained gravel trail to Nugget Falls. At Nugget Falls, you can watch water spill into an iceberg-filled lake. (It's the closest you can get to the glacier from this side of Mendenhall Lake.)
You can get to the visitor center via bus or taxi, though you will only be able to see the glacier from across Mendenhall Lake. If you want to get up close to the glacier, you'll need to get there via canoe or helicopter. We recommend adding on a fun activity like whale watching, dog sledding, a helicopter ride. Our Mendenhall Glacier Ice Adventure is very popular or can check out the rest of our Mendenhall Glacier tours.
Highlights: Glacier, Helicopter Tour, Dog Sledding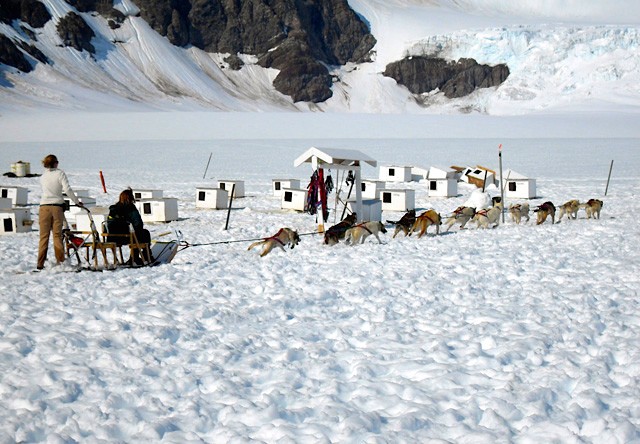 A dog sledding tour combines many of the best things Alaska has to offer: a helicopter ride, glaciers, and a thrilling dog sled adventure. There are no age restrictions on this tour, and it's a hit for the whole family. You can ride on the dog sled, soar atop the glacier, snuggle with the sled dogs, and enjoy the views of Juneau Icefield as you soar above it on the helicopter ride to the camp.
Our most popular tour is the Juneau Dog Sledding tour, but there's an extended tour if you want more time and an option on Mendenhall Glacier, too.
Highlights: Mount Roberts, Birds-eye Views, Hiking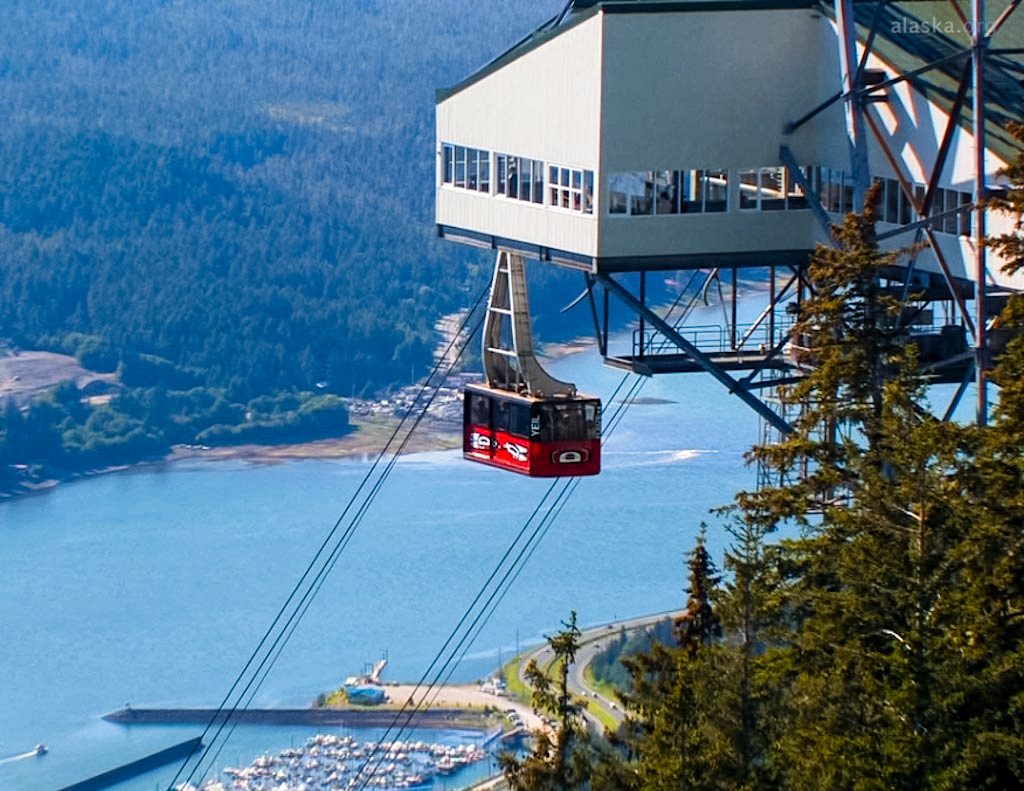 The Mount Roberts Tramway climbs 1,800 feet to alpine meadows above the rainforest. Many people will combine their tram visit with a hike on Mount Roberts Trail. You have a few options - you can start at the base and ride the tram back down, or you can ride up most of the mountain via the Tramway and then hike up to the ridge, which is full of wildflowers and wildlife.
If you're looking for more hikes, check out this list of popular Juneau hikes.
Highlights: Free, Juneau City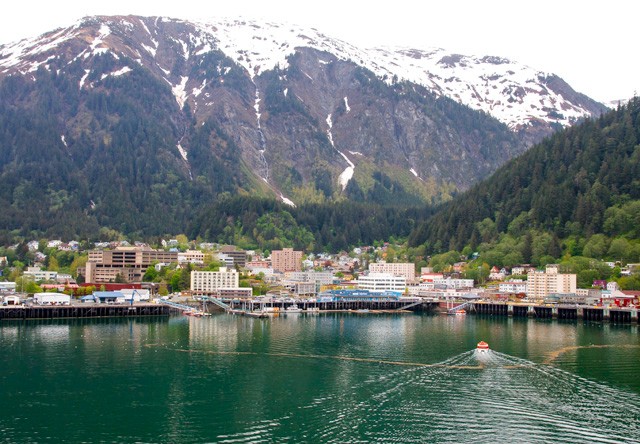 You can grab a map of downtown Juneau from any of the welcome centers (or grab one here) and take yourself on a self-guided walking tour of Juneau. You can explore old saloons, remnants of the gold mining era, historic buildings and churches, the Governor's House, and more.
If a food tour is more your style, you can check out our Juneau Food Tasting Tour, which hits up many popular restaurants in the city. And if you prefer a guide, you can check out our Juneau Capital City Sights Walking Tour.
Highlights: humpback whales, boat tour, beautiful views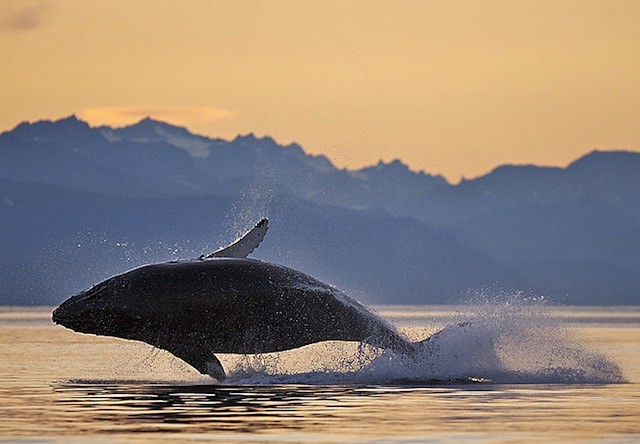 Juneau is the best port in Alaska for whale watching, and among the best places to see humpback whales in the entire world. The nutrient-rich waters of the Favorite and Saginaw Channels are feeding grounds for the whales. There are so many whales that we are able to offer 100% guarantees of seeing whales on our tours during the months of May through October.
Our most popular tour is the Juneau Whale Watching & Mendenhall Glacier tour, but if you want to add on a food tasting, the whale watching and salmon bake combo is a great choice.
Highlights: Free, Government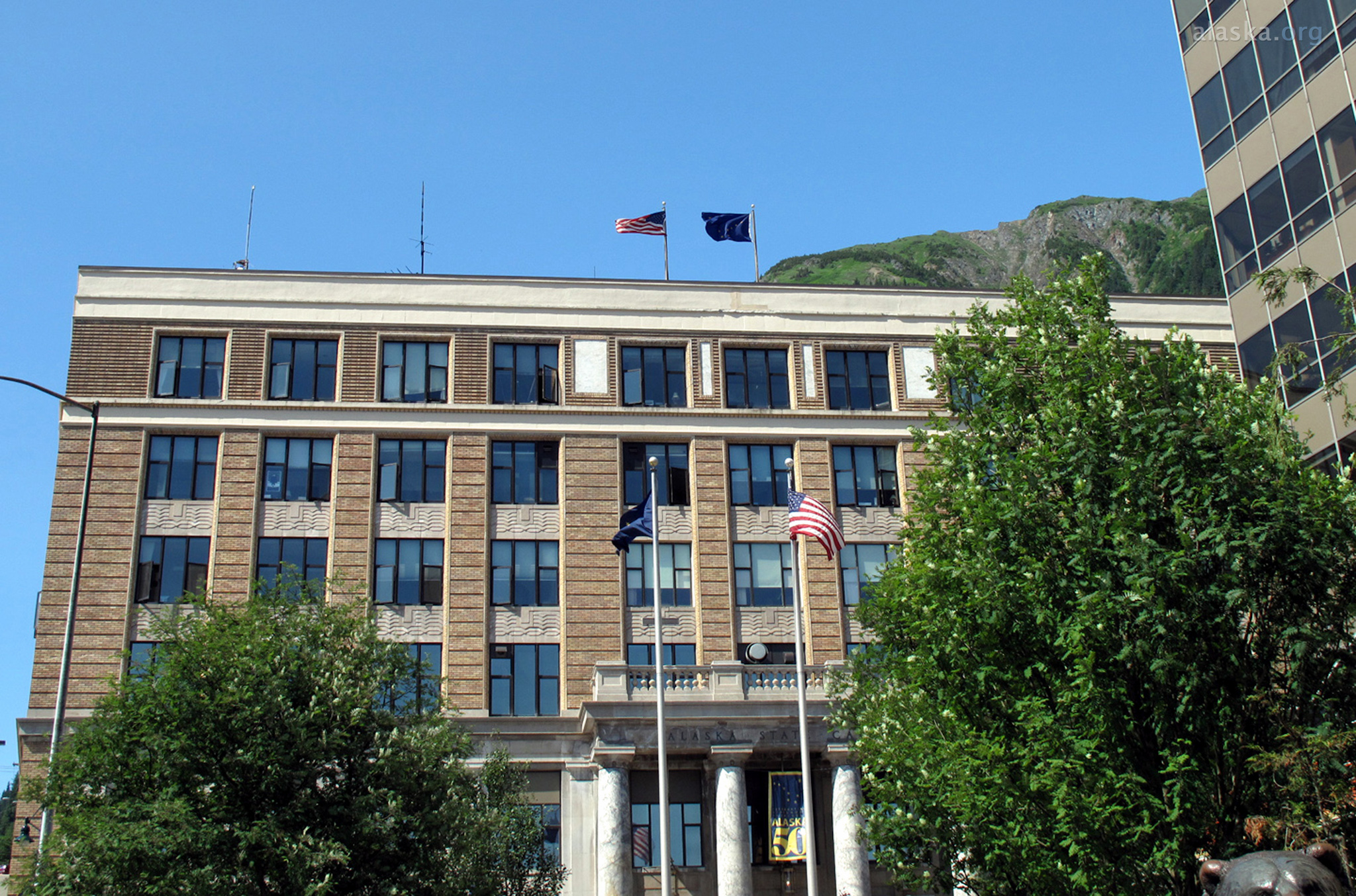 The Alaska State Capitol Building may not have the large grounds or domed architecture of other state capitols, but it is home to the Alaska State Legislature. You can take a free, self-guided tour from 7am-5pm on weekdays.
Highlights: Five glaciers, seaplane ride, salmon feast, cozy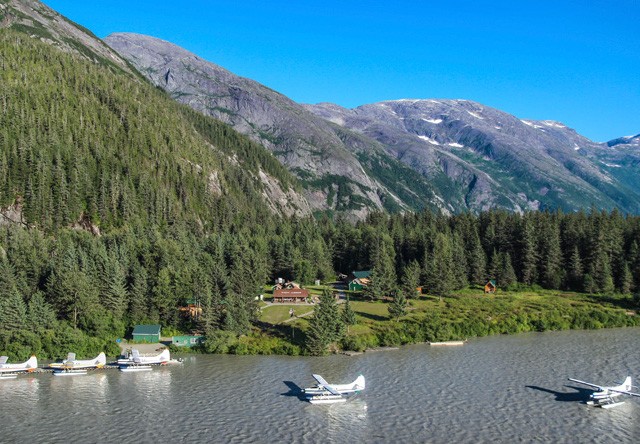 The Taku Glacier Lodge Flight and Feast is a beautiful, relaxing excursion. It begins with a seaplane ride from Gastineau Channel. Along the ride to the Taku Glacier Lodge, you'll get an unrestricted view of five glaciers. You'll land on the Taku River, right in front of the rustic lodge that faces Hole in the Wall Glacier. Here, you'll be able to sit and enjoy a glass of beer or wine, shop for memorabilia in the lodge, or explore the walking trails in the rainforest. Soon after, you'll enjoy an all-you-can-eat feast featuring Alaskan King Salmon, and then have more time to explore or to relax and enjoy the cozy, idyllic lodge.
Highlights: Free, Cultural, Juneau city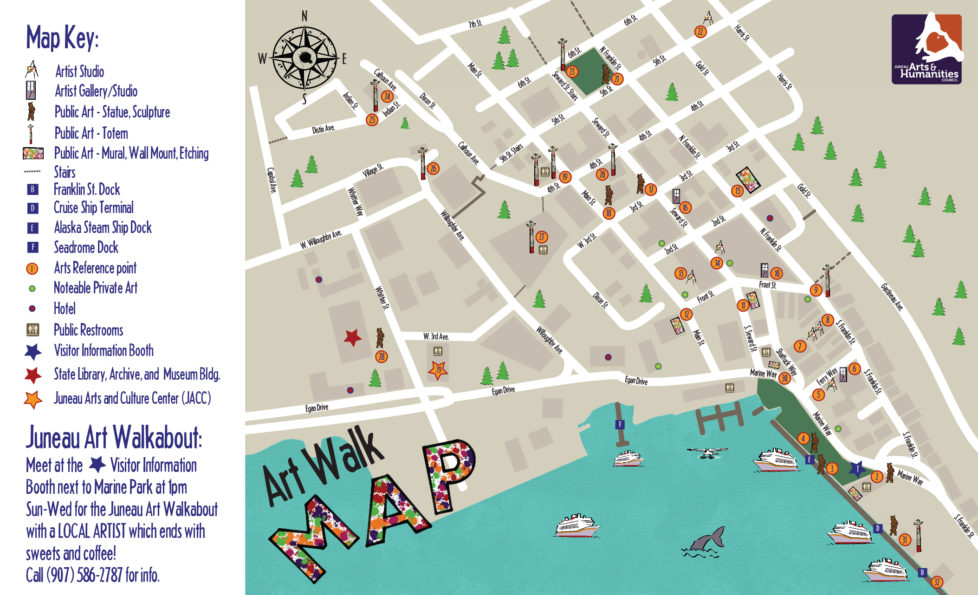 The Juneau Arts and Humanities Council sponsors a self-guided art walk around Juneau. You can enjoy the public art while you wander city streets. On Sun-Wed, you can walk with a local artist as your guide, and there are special art events on the First Friday of the month.
Highlights: Cultural, History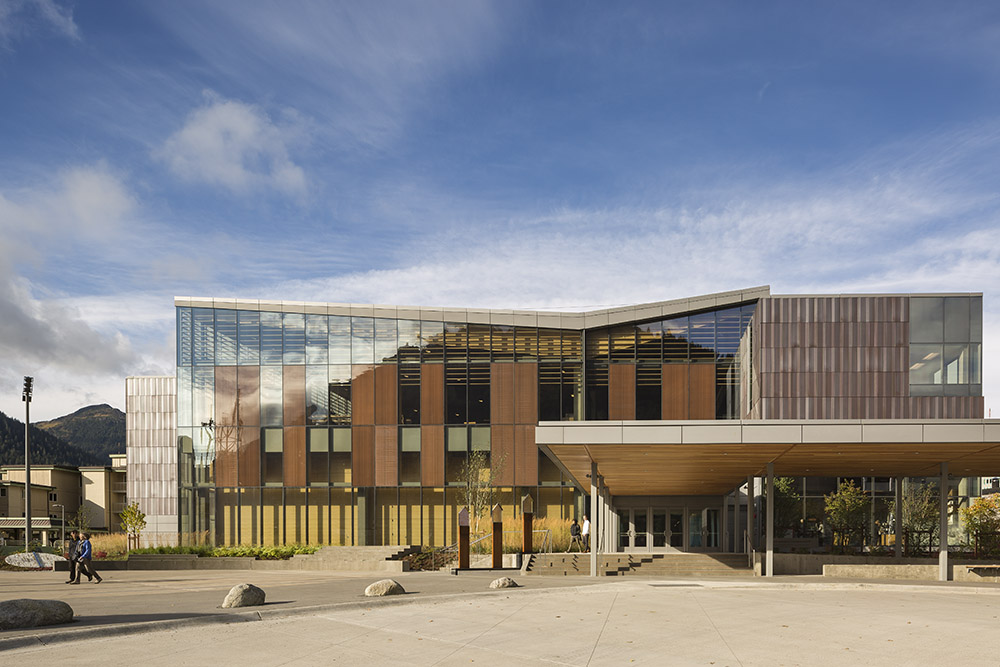 The Alaska State Museum in Juneau features exhibits on the history of Alaska, the gold rush, native culture, and Russian history. If you're just beginning your vacation, it can be an especially nice way to set the stage for what's to come on the rest of your travels. The museum is in a state-of-the-art, newly renovated building that's just a 15-minute walk from the cruise ship terminal.
If you like museums, the Juneau-Douglas City Museum is a small but well-rated museum near the cruise ship terminal that showcases the history of the Juneau area, including Tlingit culture and the Gold Rush. The historical walking tour is highly-rated by museum patrons.
Highlights: Alaskan Beer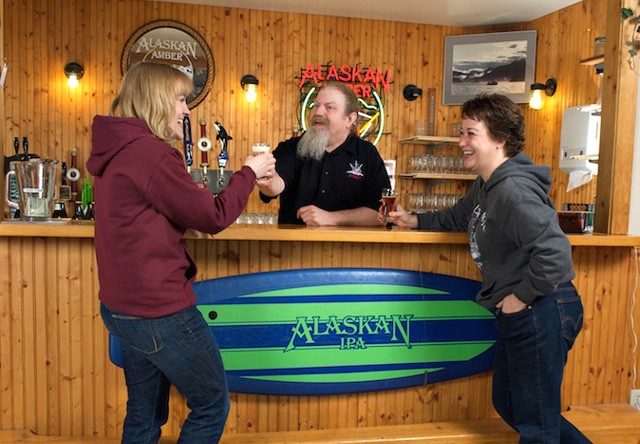 Juneau is home to the Alaskan Brewing Co, and you can take a brewery tour and enjoy a tasting experience on your trip. (It must be scheduled in advance.) To get there, you'll need to drive, or you can take a shuttle from the Alaska Brewing Company Depot (just a 5 minute walk from the cruise ship terminal) via our Alaskan Brewery and Tasting Tour.
This is just a taste of what's available in Juneau. To find more, check out all of our Juneau tours. To plan more of your journey, read our picks for the best things to do in Skagway, Ketchikan, Denali, Icy Strait, Anchorage, Seward, and Sitka.