Published: Aug 24, 2022
Last Updated: Nov 30, 2023

Denali National Park and Preserve is a huge (literally 6 million acres) park surrounding the mountain of Denali, the highest mountain in the Alaska Range. It is very much a wilderness park, several hours from any large cities or airports.
The Denali area offers a wide variety of adventures: from driving ATVs to chasing the Northern Lights to once-in-a-lifetime helicopter tours. You'll also have the chance to see "Alaska's Big 5" animals: bears, moose, caribou, wolves, and dall sheep. There is so much to do, and the park is so vast, that most people plan to spend at least two nights there, in order to have enough time to explore and to take a break between the long drive or train ride.
Below are our top picks of the best things to do in Denali National Park: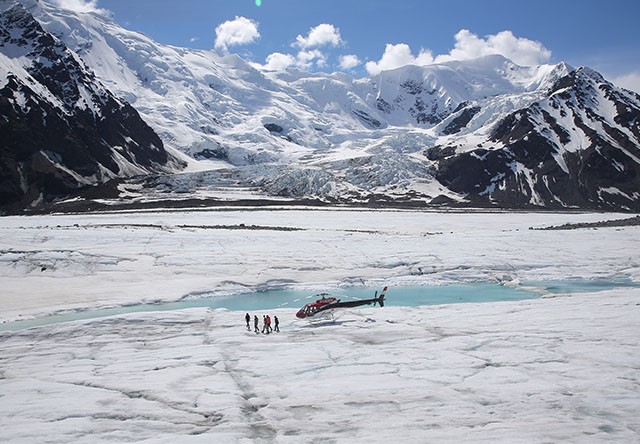 One of the most thrilling ways to explore Denali's backcountry is via the air on a helicopter tour. The Denali Helicopter Tour & Glacier landing is by far our most popular option: it begins on a private helipad and takes you soaring over the backcountry and up the Yanert River to Yanert Glaicer. You'll land on the glacier, where you can walk and take in the beautiful scenery, drink from the clear blue river, and appreciate the great Alaskan wilderness.
There are a couple of other options for Denali helicopter tours, too, including a heli-hike and landing on Ruth Glacier, instead.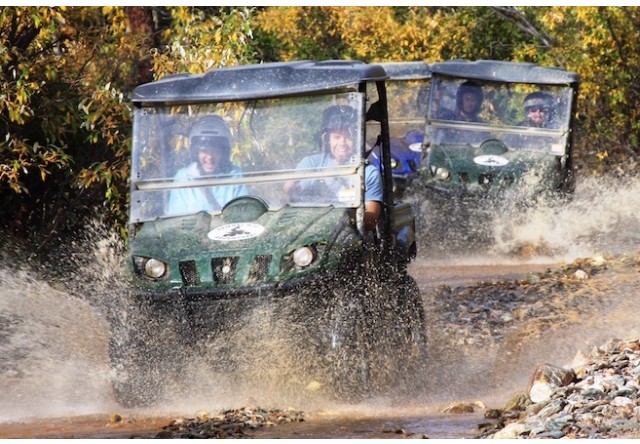 The Denali HIghway was rated the #2 "Drive of a Lifetime" by National Geographic Magazine for good reason. The 135-mile gravel road was once the gateway to Denali National Park and is surrounded by pristine nature, with views of snow-capped vistas and icy glaciers.
Most rental car companies prohibit driving on the Denali Highway, so a Jeep or ATV tour is a great, hands-on way to drive it for yourself (and a fun alternative to a traditional bus tour.) The ATV tours are suitable for novices or advanced riders, and there are plenty of opportunities to stop for photography along the way.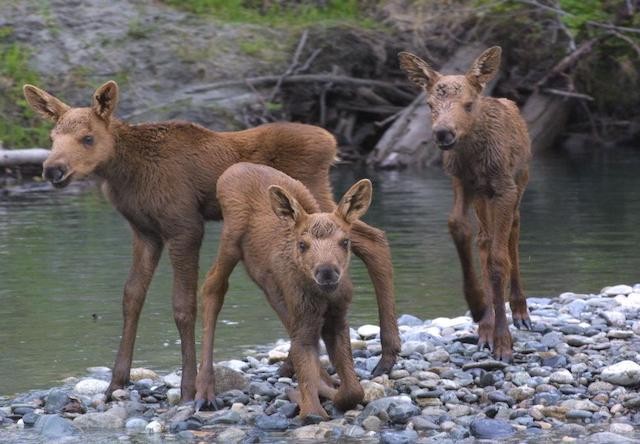 From the Denali Park Visitor's Center, you can take a free shuttle bus down Denali Park Road to the Savage River area. (You can also drive the 15 miles of the Denali Park Road in your own car, but parking is very limited, so the shuttle is recommended.) From there, you can hike the 2 mile loop trail along Savage River, between Mount Margaret and Healy Ridge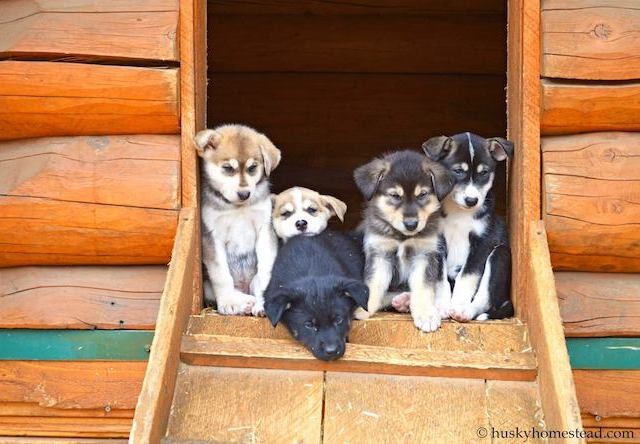 To get a sense of what life in Alaska's Interior is really like, you can spend some time visiting the Iditarod Champion Jeff King's Husky Homestead. The beloved, family-friendly tour offers an authentic look into rural Alaskan lifestyles: from freight hauling on Denali to crossing the finish line in Nome with a champion Iditarod team. Best of all, you get to cuddle sweet Husky puppies.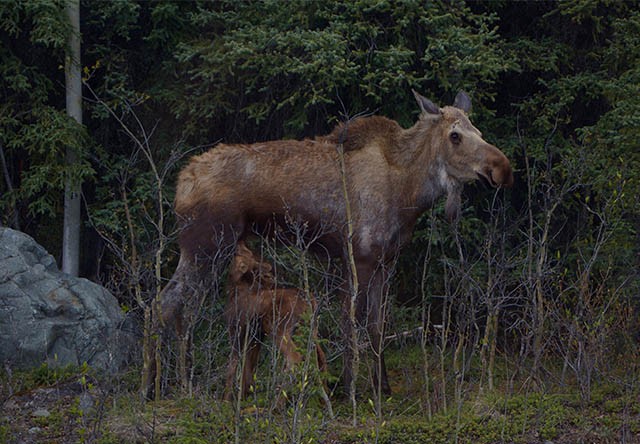 The National Park Service offers two bus tours through the park. One is a Natural History tour, focusing on the creation of Denali Park Road and the historic Savage Cabin. The other tour is Wilderness focused with an emphasis on wildlife. You can find the tours on the NPS website.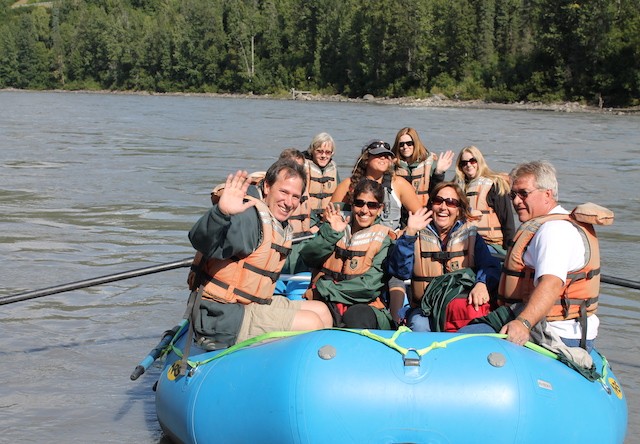 Rafting on the Talkeetna River is a great way to take in the scenery of Denali and watch for wildlife, including bears, eagles, and foxes.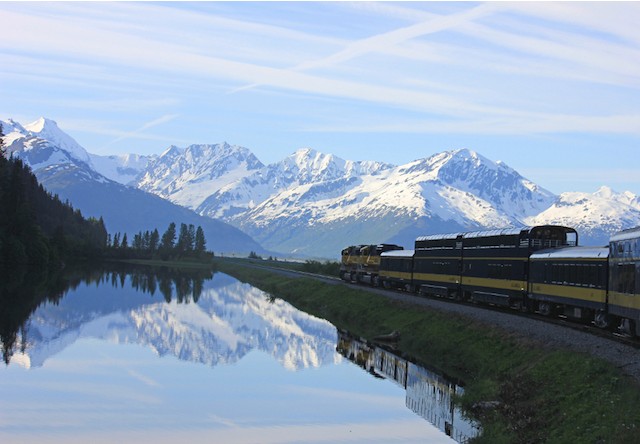 One of the best ways to get from Anchorage to Denali is via the Alaska Railroad's Denali Star Train. (There's also a return trip from Denali to Anchorage.) It's a 7.5 hour train ride with sweeping views of Alaska's Interior and Denali. You can bring your luggage and have two options for travel: Adventure Class, which offers large picture windows and comfy, confirmed seats or GoldStar, which has domed glass ceilings for panoramic views and access to upper-level viewing decks.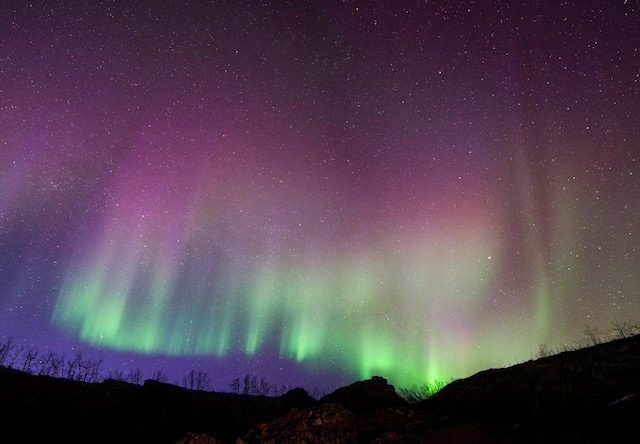 Denali is one of the places in Alaska (along with Fairbanks) where it's possible to experience the Aurora Borealis, or Northern Lights. The Northern Lights are most visible late August through April, and spotting them isn't guaranteed, but the stargazing and chance for a bucket-list sighting is totally worth it.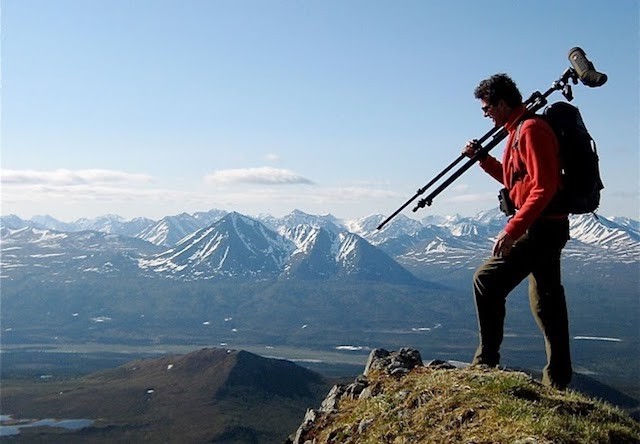 If you're an outdoor enthusiast, you can level-up your hike with a helicopter ride deep into the backcountry. Whether you want to climb a steep mountain slope or search for wildlife, this guided hike is one you'll never forget.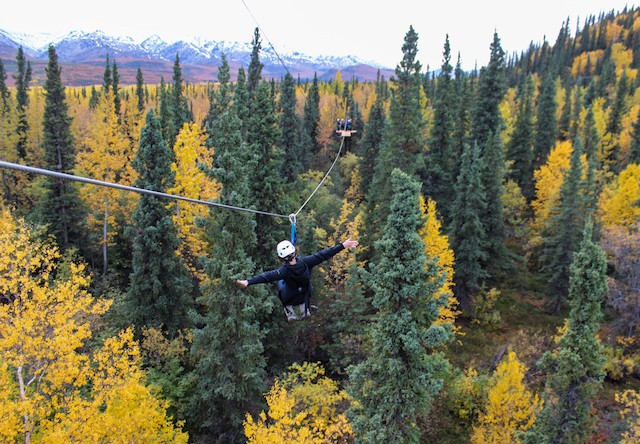 A ropes course is a great activity for family bonding. This one has six sky bridges and seven ziplines, including a dual racer finale. It's a great way to challenge your senses and get up close to the Denali wilderness.
Want more to do? Check out all of our Denali tours or read our other city guides for the best things to do in Juneau, Anchorage, Skagway, Ketchikan, Seward, Sitka, & Icy Strait.
FAQ
What are the best tours in Denali?
The best tours in Denali are:
What are the best tours in Denali for kids and families?
The best tours for kids and families are: