Sea kayaking tours in Alaska allows you to get close to marine wildlife, including seals, sea otters, and fish. You'll see birds soaring in the sky and sometimes even spot bears or goats on land as you paddle along Alaska's shores.These leisurely, small group tours often travel to areas that other boats and cruise ships can't access, offering a unique perspective of Alaska's nature and wildlife.
Read on for our picks for the best Alaska kayaking:
Duration: 4 hours (2 hours of paddle time)
Port: Ketchikan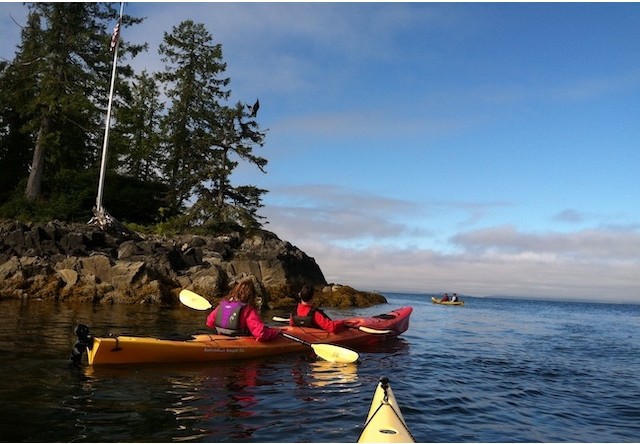 On this kayaking tour, you can enjoy a much quieter, local vibe. Our guides (no more than six paddlers for every guide!) will paddle along with you as you travel through the protected ocean waterways of Clover Pass. This route will have you circumnavigating 2 to 3 small islands that feature an immense array of inter-tidal life, a bald eagles nest, and resident sea lions and seals. There is also a potential to encounter many types of migratory birds, Sitka deer, Pacific porpoises, humpback whales and even Orcas.
Duration: 2.5 hours (almost 2 hours of paddle time)
Port: Ketchikan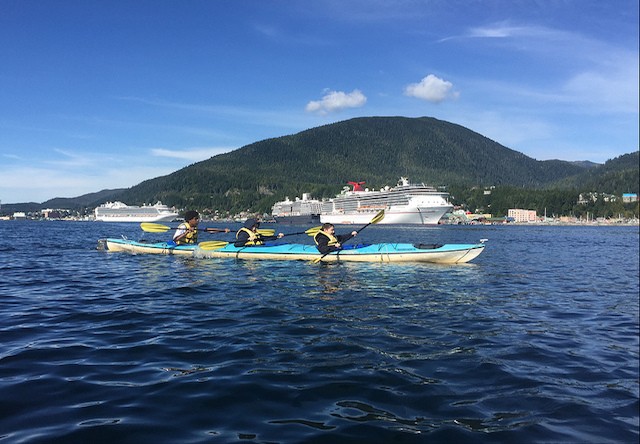 Explore the wilds of Alaska by water as you paddle off the shores of the Tongass National Forest near Ketchikan. Enjoy a 45 minute boat tour and then 1.5 hours of paddling to watch for sea stars, jellyfish, bald eagles, and the occasional humpback whale.
Duration: 2.5 hours (2 hours paddle time)
Port: Sitka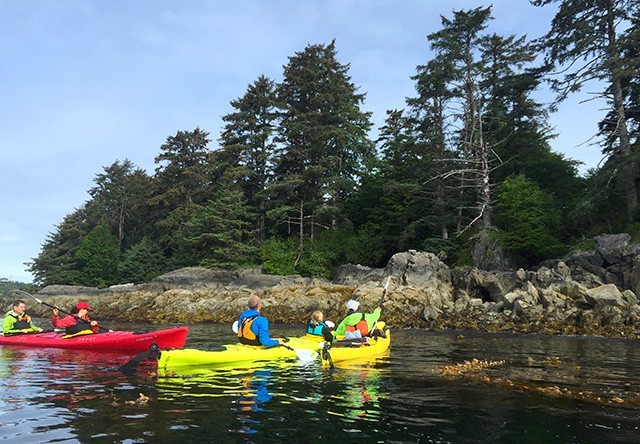 Leisurely paddle through Sitka's sheltered waterways, harbors, and coves, full of wildlife above and below the water. A guide will share stories and tell you about the sights as you go.
Duration: 4.5 hours (3-3.5 hours paddle time)
Port: Sitka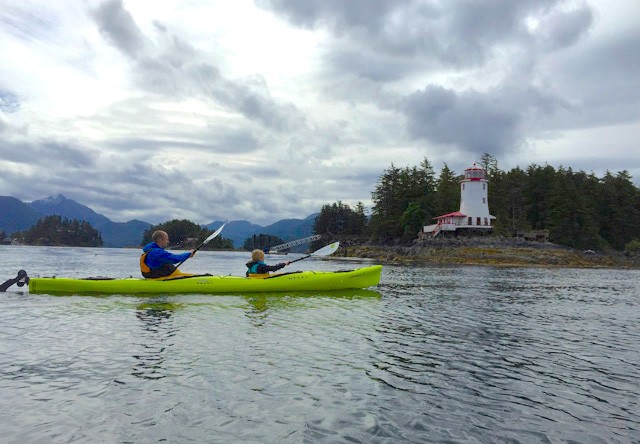 On this kayaking trip, you'll get to paddle through reef and kelp forest as your guide helps you identify marine wildlife below the water's surface. Then, you'll step ashore a seldom-visited island for beachcombing and a snack as you learn about the area's history.
Duration: 5 hours of padde time
Port: Sitka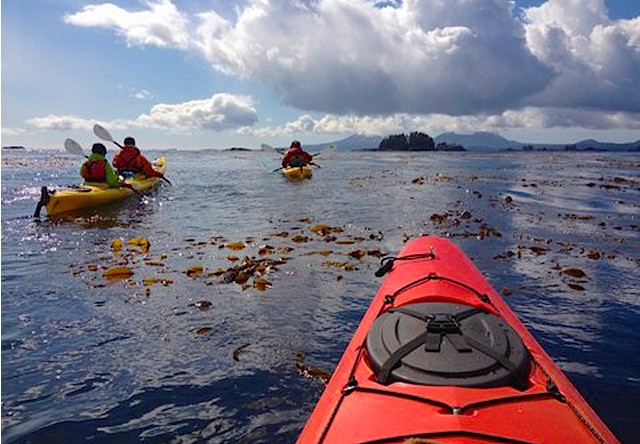 Explore untouched coves, islands, and passageways on this full-day kayak tour. You'll have the chance to see marine life, undersea gardens, and kelp forests. At lunch, you'll stop at a remote island for a picnic and beachcombing.