Some people prefer to experience Alaska from a bit of a distance, sticking to the more passive sort of tours. Then there's the other people, those who appreciate seeing a glacier from afar - but who'd really prefer to be right on top of it! We've got several tours just for these people, and the first does indeed get you on top of a glacier.
Read on for our picks for the best Alaska adventure tours:
Port: Juneau
Highlights: Glacier Tour, Mendenhall Glacier, Best Alaska Tours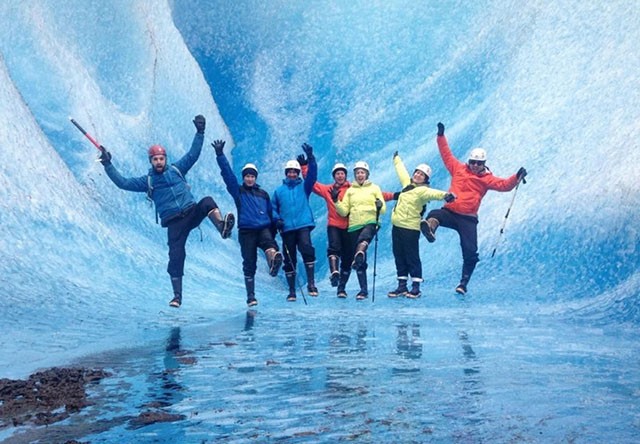 Our Juneau Mendenhall Glacier Ice Adventure Tour starts of with paddling across Mendenhall Lake, which is brimming with icebergs, in a native-style canoe while learning all about the glacier and Alaska. Then your knowledgeable guide will lead you on top of the ice, where you'll hike and possibly even discover one the the brilliant blue Alaska ice caves which will take you inside the glacier. Now that's hands-on!
Port: Skagway
Highlights: Dyea, Chilkoot Trail, Taiya River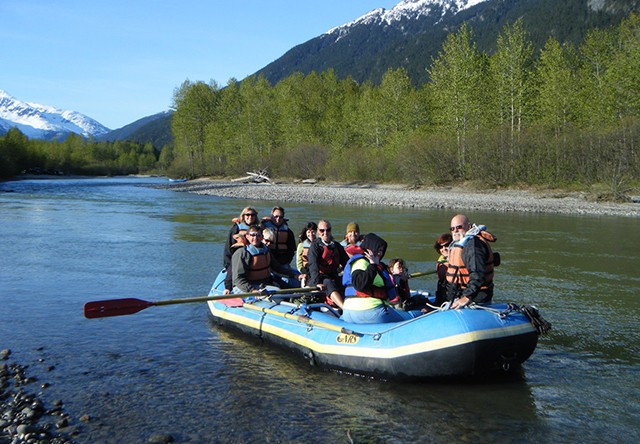 Skagway has a fascinating history, which you'll enjoy learning about at the first segment of our next adventure; on your way to the historic site of Dyea, a once-thriving gold rush town that nature has reclaimed. Then float down the Taiya River by raft, watching for eagles, otters, and otherwildlife.
Port: Ketchikan
Highlights: Adventure Kart Tour, Tongass National Forest, Behm Canal, Inside Passage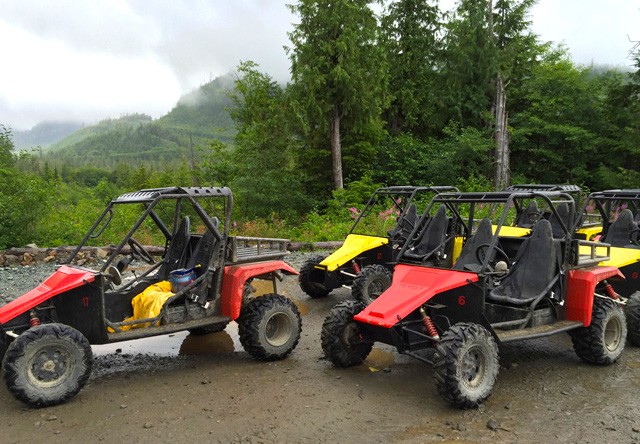 Our Ketchikan adventure tour takes you on the off-road adventure of a lifetime! You'll explore the remote back country along several miles of forest trail by specially-designed off-road adventure kart. You'll traverse through the wilderness, the Ketchikan Adventure Kart Expedition taking you higher, revealing stunning views of the Tongass National Forest, Behm Canal, and Alaska's fabled Inside Passage.
Port: Denali
Highlights: Denali National Park, Alaska Zipline Tour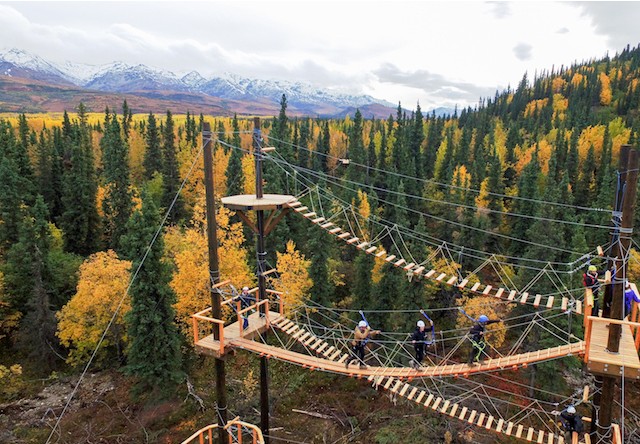 The Denali Park Zipline Adventure brings you to the top of the rainforest canopy after a scenic three mile trail ride. Then the thrills begin! You'll soar through the trees and over the tundra on over half a mile of ziplines and six sky bridges. And to complete this adventure, challenge your friends and family with a dual racer finale.
Port: Sitka
Highlights: Kayaking Tour, Sea Kayaking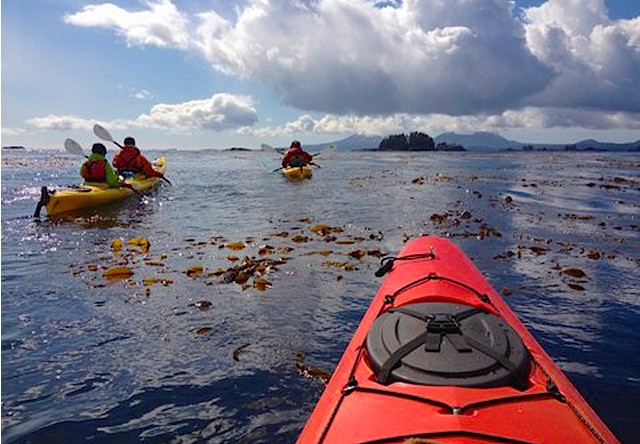 In Sitka, our adventurers will be paddling to their heart's content on the Full Day Wild Coast Paddle and Cruise. First you'll take a one-hour cruise to bring you to untouched coves, inlets, and narrow passages, each containing their own secrets waiting to be found. This is the perfect sea-kayaking environment, and you're certain to explore areas inaccessible by land or any other means.