A highlight for many travelers visiting Alaska, a helicopter tour offers a unique opportunity for guests in search of that "once-in-a-lifetime" experience. However, once the decision has been made to take a helicopter tour, a few more considerations may arise before guests can take off, so to speak. A brief overview of helicopter tours offered and their major differences should allow guests to hone in on which one is right for them.
Most tours begin with an aerial introduction of Alaska's beautiful and majestic glaciers found in Juneau and Skagway. The perspective offered from the sky allows guests the comprehension of their sheer size and beauty; a truly humbling and awe-inspiring experience enriched by the pilots' stories and insights. It is upon landing that the tours diverge into varying categories of interest. Glacial exploration, dog sledding, extended duration and price are among the considerations in choosing a helicopter tour.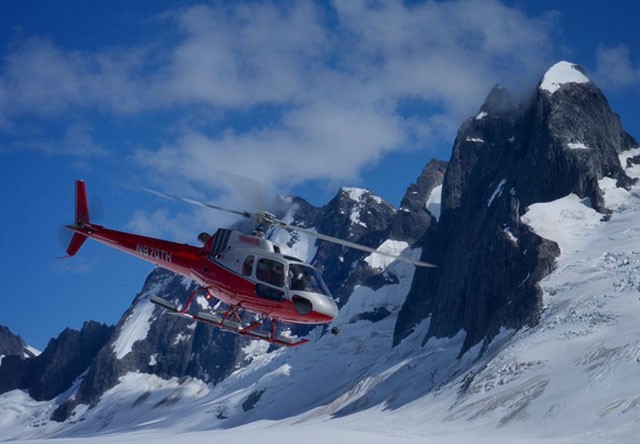 Helicopter flying past Mendenhall Towers (Photo / CC BY)
If setting foot on a glacier and getting some solid exploration time is the primary goal, the Juneau Icefield Excursion, the Juneau Mendenhall Glacier Guided Walk via Helicopter, and the Skagway Glacier Discovery Tour via Helicopter are not to be overlooked. These tours will appeal to guests interested in the most amount of glacial exploration time coupled with being the lower priced of helicopter tours.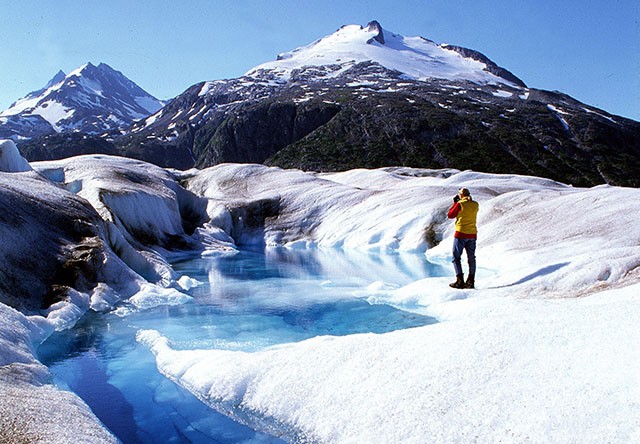 Glacier exploration (Photo / CC BY)
Those guests interested in experiencing the thrill of dog sledding in addition to their flightseeing tour can look to the Juneau Dog Sledding Tour and Skagway Dog Sledding Tour. In both tours, upon landing, guests will spend an hour at a dog camp where they will get to ride in a dog sled on an actual glacier! Can't decide between time spent in a dog sled or strolling on a glacier? The Juneau Glacier Dogsled Extended Tour via Helicopter combines both adventures in addition to the flightseeing portion for guests who want to experience it all.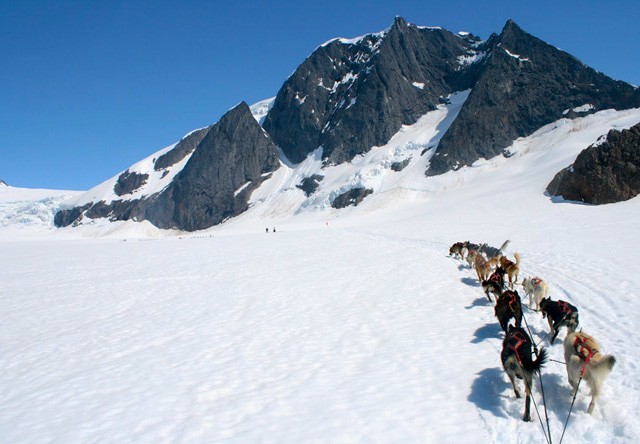 Dog sledding on glacier (Photo / CC BY)
Perhaps a little more time is what you seek; you'll have extended time spent flightseeing with the Juneau Dog Sled World & Taku Glacier Helicopter Adventure. Alternatively, if dog sledding isn't the goal and extra time is, the Juneau Taku Glacier Exploration via Airboat and Helicopter offers guests three different glacial viewing experiences all in one tour!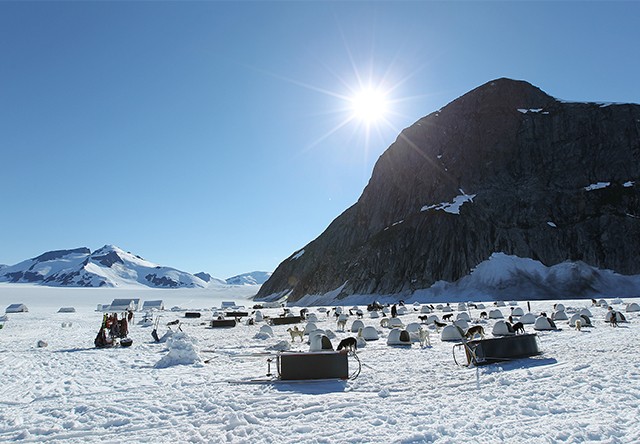 Sled dog camp on glacier (Photo / CC BY)
The helicopter tours in Ketchikan offer a variety of experiences for those interested in Alaska's landscape and beauty beyond glaciers. The Ketchikan Mountain Lake Tour, the Ketchikan Herring Cove Tour, and the Ketchikan Roundabout Tour offer those with limited time options for scenic flightseeing. If Denali is in your itinerary there are a couple helicopter options available to travelers; the Denali Glacier Landing Expedition via Helicopter will offer guests both a flightseeing and glacier exploration experience, while the Denali Heli-Hike will satisfy a more adventurous traveler.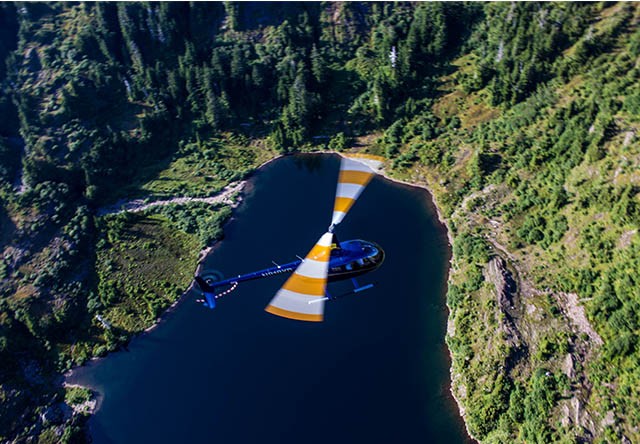 Mountain Lake Helicopter Tour (Photo / CC BY)
Many guests have inquired about the difference between glaciers on each helicopter tour; to which we would say that, unless the aim is to see a specific glacier or one is a glacier expert, they are all fairly similar enough to not be a major deciding factor in choosing a helicopter tour. However, the description section on each tour's page will note the specific glacier visited for those who are interested.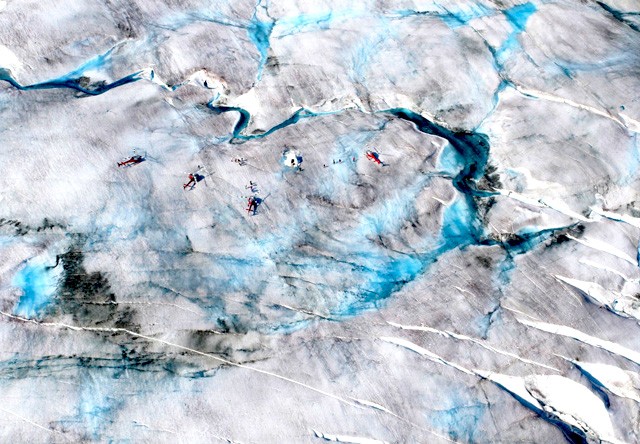 Skagway glacier blue ice (Photo / CC BY)
We would recommend narrowing down which tour best suits your price, duration, and activity considerations. As with any popular and low capacity tours, the next important factor will be availability as these tours do tend to fill up quickly. Many guests settle on whatever helicopter tour is available, while many others will book them up to a year in advance. Therefore, we highly recommend booking your helicopter tour as soon as you have decided upon the right one for you. As with any tour you've decided upon, it is always a good idea to review all the included information for any requirements and answers to any tour specific question that may arise in your search.