A typical Alaska Cruise can cost between $600 and $5,000 per person, depending on the length of your cruise, the type of cruise you choose, and your room choice. We recommend budgeting an additional $1,000 to $1,500 per person for shore excursions to get the most out of your Alaskan cruise. You'll also want to consider airfare, transportation, and lodging before and after your cruise in your budget.
Budgeting for Shore Excursions and Adventures
For an excellent itinerary and a vacation you will never forget, we recommend budgeting $1,000 - $1,500 for shore excursions per person for a 7-day cruise. This would get you a whale watching tour in Juneau or Icy Strait, helicopter dog sled tour in Juneau or Skagway, a train tour in Skagway, a float plane flightseeing tour in Ketchikan, and then a different excursion in a different port.
Of course, there's plenty of room for flexibility. A shore excursion budget can range from low to high depending on what type of excursions you are interested in. You can buy city tours in almost every port for less $75 or spend as much as $600 for an extended helicopter dog sledding tour.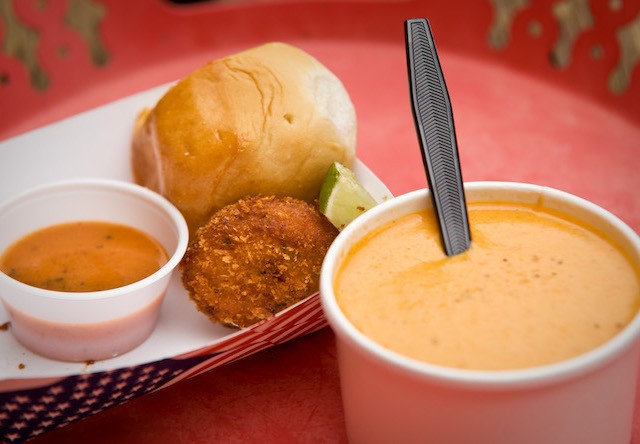 Meals
Cruising budgets can range of course by the level of activity and dining while on vacation. All of your meals will be included in your cruise, but some travelers like to get off the ship for meals to experience the local restaurant scenes which are growing in popularity. Juneau, for example. has seen massive growth in the past couple of years with an explosion of new restaurants from fine dining to eclectic food carts.
If you are active throughout the day and partaking in multiple excursions to see as much as possible, you generally will not have time to re-board the ship for lunch so you might want to count on eating lunch out if you have a busy shore excursion itinerary. This won't be an option in all ports, like Ketchikan, which generally has short port times.
If you are looking to experience some of the local restaurants you should budget $12-$30 per meal depending on the type of dining experience you are looking for.
Drinks
Make sure you check the cruising package you purchased if you are interested in drinking beverages with alcohol on your cruise. Some itineraries offer worry-free all-inclusive alcohol packages which can be a great deal. If you do not opt into an all-inclusive package but plan on buying multiple drinks, you may be spending more money than the package deal.
Southeast Alaska is full of gift shops selling products from pencil erasers to shirts to jewelry. If you are planning on buying jewelry, there are plenty of options and the streets are lined with jewelry stores. Jewelry is the one product on your cruise that you can actually negotiate price on. The prices tend to start quite high, so make sure you ask for a better price.
Alaska Excursion FAQ
1. What is the best port for whale watching?
Juneau is the best port for whale watching, because seeing whales is 100% guaranteed. Icy Strait is also a good choice for whale watching, because whales are abundant (though not guaranteed).
2. What is the best port for dog sledding?
There are dog sledding options in many ports, including Juneau, Skagway, and Anchorage. Each excursion typically includes a helicopter ride and dog sledding on a glacier. It's a must do in Alaska, but which port you try it in is up to you.
3. What are the best Alaska shore excursions?
The best Alaska shore excursions are: