Published: Dec 22, 2017
Last Updated: Nov 16, 2023

Exploring Alaska through the eyes of a child is a joyous experience, and these family-friendly tours are our favorites for doing just that.
The whale watching and glacier tour gives families a double dose of Alaska adventure. First you'll be taken out into the open Alaskan waters by experienced boat captains and naturalists. They'll take you in search of humpback and killer whales, sea lions, porpoises and so much more! Then it's off to the Mendenhall Glacier where you'll take in the explosive river of ice, and explore the nature-filled walking paths.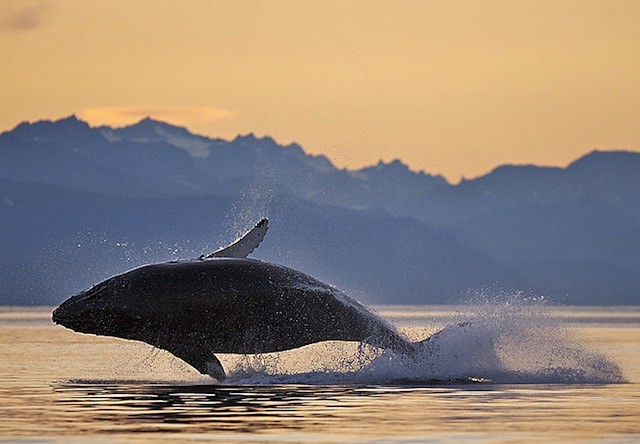 Breaching humpback whale (Photo / CC BY)
Does your family love the TV series Deadliest Catch? The Aleutian Ballad crab boat was part of season two, and the Ketchikan Bering Sea Crab Fishermen's Tour takes you aboard! You'll get to watch the crew work with many different types of commercial fishing gear as you are educated and inspired by their way of life. You're likely to see king and snow crab, octopus, prawns, sharks and more as they're put in a tank before being released back into the wild.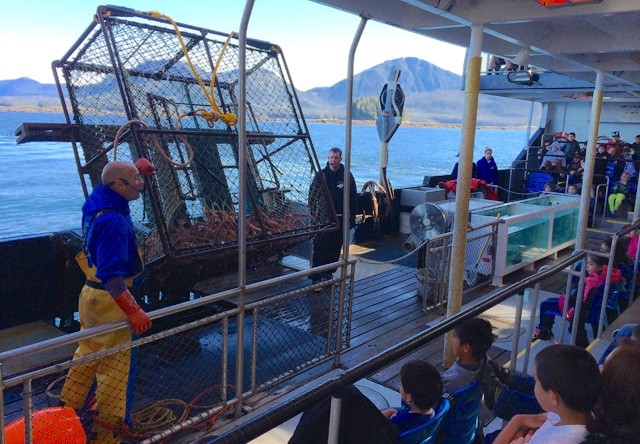 Ketchikan Bering Sea Crab Fisherman's Tour (Photo / CC BY)
The Iditarod sled race is about as Alaskan as it gets! Our Denali Iditarod Husky Homestead Tour takes you to Iditarod champion Jeff King's Husky Homestead. You'll get an authentic look into rural lifestyles based on 40 years of Alaskan adventures, even hearing tales from the trail and seeing actual dog sleds. Of course, you'll get to meet the real stars of the Iditarod - the sled dogs! And perhaps even better than that? Cuddling with their puppies.