Best Port for Fishing in Alaska
Published: Dec 26, 2019
Last Updated: Dec 23, 2022

Fishing tours in Alaska include salmon fishing offshore (on a boat) and onshore cast fishing.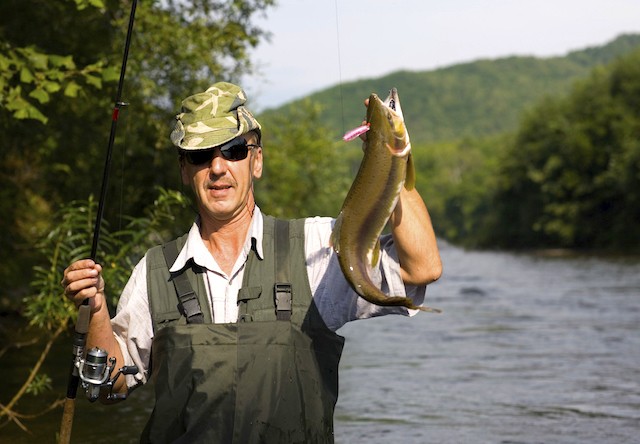 The best ports for fishing in Alaska are:
Ketchikan: Ketchikan is the best port in Alaska for salmon fishing. You can also try crab fishing here or visit the Silverking Lodge.
Sitka: Sitka has far fewer cruise itinerary port calls than Ketchikan, so fishing is easier here.
Icy Strait: Icy Strait has excellent stream fishing, but no offshore fishing options.
Juneau: Juneau does have some fishing tours, but restrictions have limited sport fishing lately in order to maintain salmon populations.
You can find all of our Alaska fishing tours here.