If we had to describe Alaska with just one word, it'd probably be wild. The Last Frontier boasts some of the most beautiful scenes nature has composed, with a bevy of beasts and a cacophony of creatures large and small. So, are you ready to get wild? We'd love to help.
Read on for our picks for the best Alaska wildlife tours:
Port: Ketchikan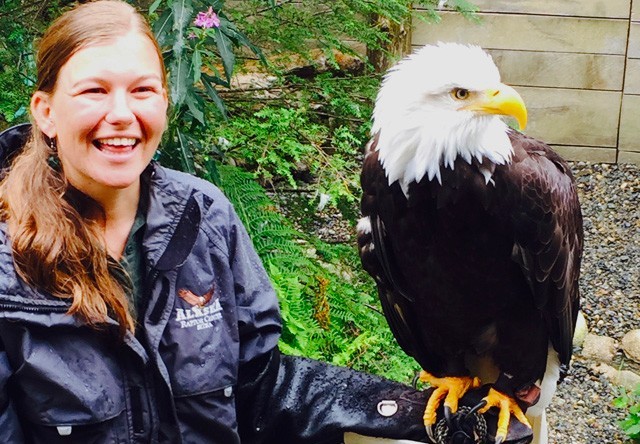 This tour starts with a magnificent hike into the exclusive Alaska Rainforest Sanctuary, a private reserve that's home to bald eagles, black bears, seals, and many other species. Your naturalist with guide you through the heart of the dense forest, walking on the spongy forest floor that's covered with mosses, wildflowers, and a variety of berries. At the end of the half-mile hike you'll visit the Alaska Wildlife Foundation where you can see and photograph live eagles and other raptors up-close, interact with and feed reindeer, and observe a master native totem pole carver at work.
Port: Ketchikan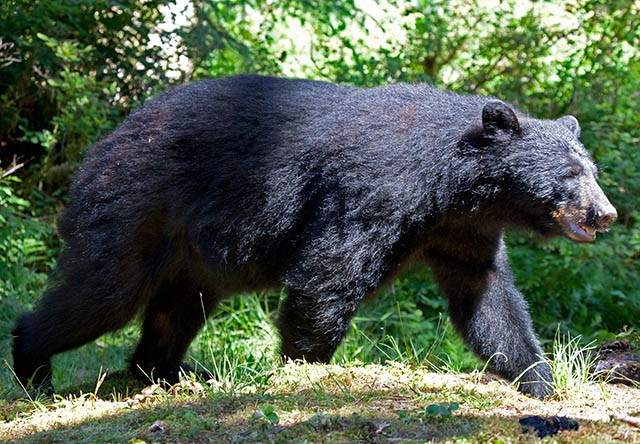 This adventure will take you high into the Alaskan skies with a 25-minute flight aboard a float plane over Revillagigedo Island en route to Neets Bay in Tongass National Forest. After your exciting water landing, you'll take a quarter-mile hike through old growth forest -- watching for bears, eagles, and other wild animals. Then it's back to the skies before returning you to your ship.
Port: Juneau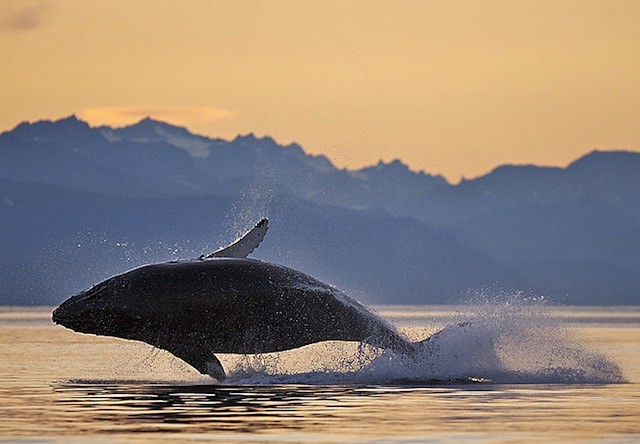 Do you dream of witnessing a majestic humpback whale in its natural environment? This tour guarantees that your dream will come true, or your money back! You'll also be in search of killer whales, sea lions, porpoises, and much more as you enjoy the open water from our comfortable and custom-designed boats. With plenty of time out on the water, you're sure to see an array of spouts, tails, breaches, and more. Then it's off to the world-famous Mendenhall Glacier. You'll take in this mighty river of ice with 45 minutes to explore the walking paths that surround it as well as the U.S. Forest Service Visitor Center, with its wealth of knowledge. Make sure you bring your camera to snap photos of black bears feeding on wild Alaskan salmon!
Port: Icy Strait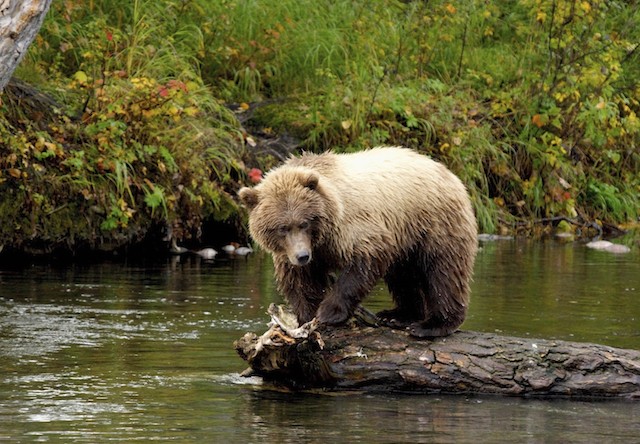 Chichagof Island has been named "Bear Island" by National Geographic because it has the highest concentration of bears in the world. This exclusive small group tour will give you a flexible, up-close experience as you search for bears whilst viewing muskeg, an old growth forest; and a variety of other wildlife species, including mink, marten, red squirrels, otter, beaver, ducks, seabirds, Sitka blacktail deer, and plenty of bald eagles. Your experienced wildlife guide will know all of the spots to see these amazing creatures, as well as sharing all kinds of information about the area and its indigenous people.
Port: Skagway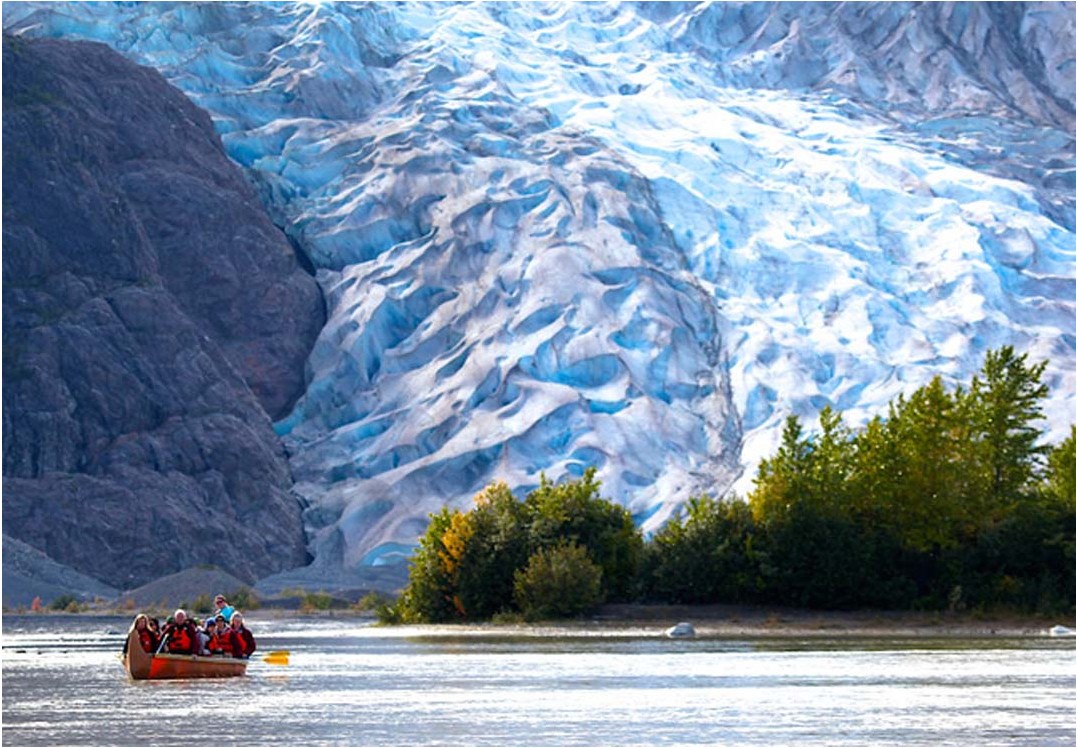 This excursion will start aboard a boat that's custom designed to provide and up-close sightseeing expedition. You'll journey through the deepest fjord in North America, spotting seals, whales, and cascading waterfalls. Next up, it's canoe time! After a venturous drive over glacial moraines, you'll board a voyager canoe for a paddle around the lake and then enjoy a picnic-style lunch on a secluded Alaskan beach.
Port: Sitka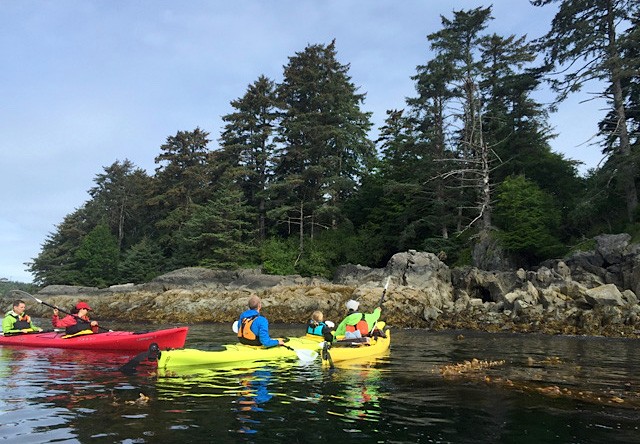 Get ready to see sights that few others have gazed! This kayak trip will take you through mazes of reef and kelp forest -- areas accessible only by kayak -- where your guide will help identify the colorful marine life visible below. You're likely to see crab, sea stars, anemones, sea urchins, jelly fish and more. And the ever-amusing sea otters will entertain you atop the water, with their friends harbor seals, sea lions, and eagles. Some beach-combing on a seldom-visited island will top of this fabulous day!