Exploring Alaska can bring you on dog sled rides, atop ancient glaciers, and deep into the temperate rainforest with all its creatures. But after adventures of this magnitude, sometimes you need to take a chilled-out break, and enjoying a freshly brewed beer can really hit the spot.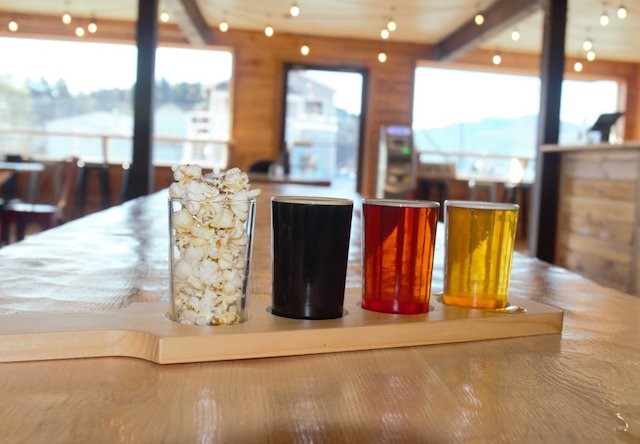 Read on for our picks for the best breweries in Alaska:
Port: Juneau
Featured Tour: Alaskan Brewery Tour & Tasting Experience
Juneau has the most well-known of Alaska's breweries, Alaskan Brewing -- they're now distributed in 20 states, but this successful venture came to life grassroots-style, via community support over 30 years ago. They'll be ready to serve up Alaskan Amber, White (Belgian-style), Freeride Pale, and Icy Bay IPA; and you're also likely to enjoy seasonal treats like their Spruce Tip IPA, made with the needles of spruce trees!
Port: Juneau
Also located in Juneau are a couple of newcomers, both located in historic Downtown Juneau. The Devil's Club Brewery does classic American brews and modern takes on traditional belgians.
Port: Juneau
Location: Emporium Mall, behind City Hall
Barnaby Brewing specializes in American-style ales and also serves handcrafted sodas, kombucha, and cold brew nitro coffee.
Port: Sitka
Sitka boasts Baranof Island Brewerying Company which was created by a local couple in 2010. They serve up beer made from pure, glacier-fed Alaskan water and a blend of gourmet malts and hops.
Port: Haines
And Haines Brewing Company has fresh seasonal and flagship brews on tap. If you're lucky they'll be offering vintage ales to savor in snifter glasses!
Port: Skagway
The Skagway Brewing Company has a great food menu in addition to their fresh unfiltered ales made with hydroelectricity and pure untreated Alaskan water. They've got five staple ales: Prospector Pale, Chilkoot Trail IPA, Boomtown Brown, Bluetop Porter and their signature Sprucetip Blonde Ale.
City: Hoonah
And finally, while in Hoonah you must check out Icy Strait Brewing. They'll be serving up their craft ales in their waterfront brewery. Enjoy your beer whilst watching fishing boats, eagles, and maybe even a whale.
And remember, Alaska brewery laws allow patrons to consume 36 oz per person per day on premise, so if they don't have food expect small taster glasses. Cheers!